Welcome to my website! My name is Susan McLoughlin, and I'm proud to present
SŪSŌ Fashions!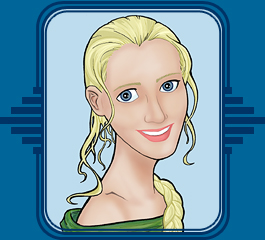 As an artist, I am absolutely obsessed with my work. I love the challenges that come with creating custom clothing, and I always put my best efforts into everything that I produce. To me, each garment in an individual piece of art, and my most important goal is for my clients to be happy with what they receive. In addition to running my business, I often spend my "free time" sewing for myself, and my friends, and I love exploring new techniques and materials.
I have created garments for many different occasions ranging from weddings to LARPs (Live Action Role-Playing events), and everything in-between! As a costumer myself, I understand my clients' needs and wants in garments, and I strive to produce a perfect balance of quality and durability for a reasonable budget.
I am committed to high-quality workmanship and materials, and I take pride in all of my work. I'm excited at this opportunity to share my creations with you, and I hope you enjoy what I have to offer.